Breakthru Care Ltd is an authentic, UK based Organisation that provides exceptionally pristine services that are based on excellence.
Our service is anchored on extensively experienced Mental Health Professionals for its leadership, with shared background in Forensic, Acute In-Patient, Rehabilitation, Learning Disabilities and Domiciliary Care.
The service offers high quality standards of support and accommodation to vulnerable adults and young people within our community.
Our Domiciliary and Live-in Care aims to help individuals safely stay/remain in their own homes as long as possible. Additionally, we have a pool of competent healthcare professionals that form our team of employees.
Founded in 2016 on the backdrop of three extensively experienced Mental Health Professionals. It is growing organisation that aspire to make a positive impact into the lives of vulnerable adults and young people in our communities. Our main aim is to assist/support service users to achieve their personal best in both physical and mental well-being and to live independently in less restrictive accommodations in the community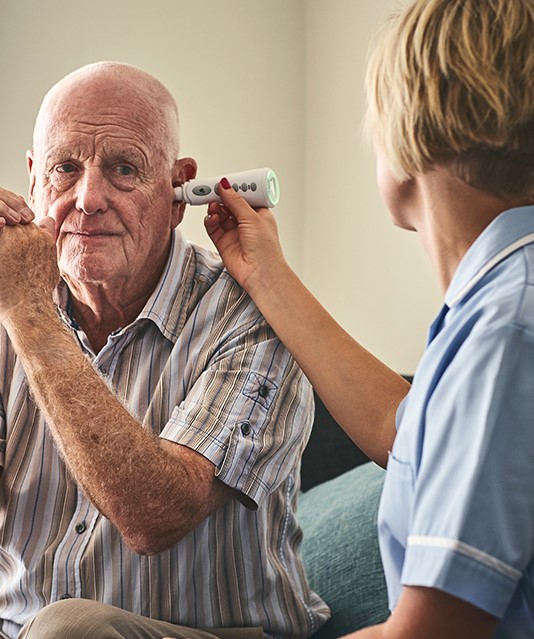 is be recognised as one of the prominent care providers in the country Caring for people is central to our service and would like to emphasize on quality of care as compared to the "conveyor belt" care systems.
Our core values and beliefs are: –
To provide the kind of service that enhances, dignity, respect, inclusion, privacy, empowerment and honesty through person centred approaches and programmes; in line with clear up- to -date policies, procedures, and relevant legislation.
We seek to enhance mental and general well-being of service users.
Support service users to develop optimal independence within least restrictive community settings.
Help service users to focus on their underlying social and emotional capabilities to achieve positive life outcomes.
is to assist/support service users to achieve their personal best in both physical and mental well-being.
Deliver support and care with their activities of daily living in collaboration with relevant external agencies and significant others.
To create a supportive space for service users that would enhance access to services that will improve their wellbeing.
Additionally, we seek to ensure development of life skills, and independent community living.
 Secure a smooth transition into a fulfilling adult life for young people.
Offer skilled care to enable people supported by us to achieve their optimum state of health and well-being.
Treat all people supported by us and all people who work with us, with respect always.
Uphold the human and citizenship rights of all who work and visit here and of all Service Users.
Support individual choice and personal decision-making as the right of all Service Users.
Respect and encourage the right of independence of all Service Users.
Recognise the individual uniqueness of Service Users, staff, and visitors, and always treat them with dignity and respect.
Respect individual requirement for privacy and treat all information relating to individuals in a confidential manner.
Recognise the individual needs for personal fulfilment and offer individualised programmes of meaningful activity to satisfy that need.
To improve general well-being and quality of life of our service users at risk of mental health illness.
To provide suitable/safe and less restrictive accommodation for our service users.
To improve access to confidential space and culturally competent services for our service users
To reduce mental health stigma in communities